Share your admin roles with others by assigning more admins.
Step 1 : Enter Settings Section
Go to settings and click Admin Users.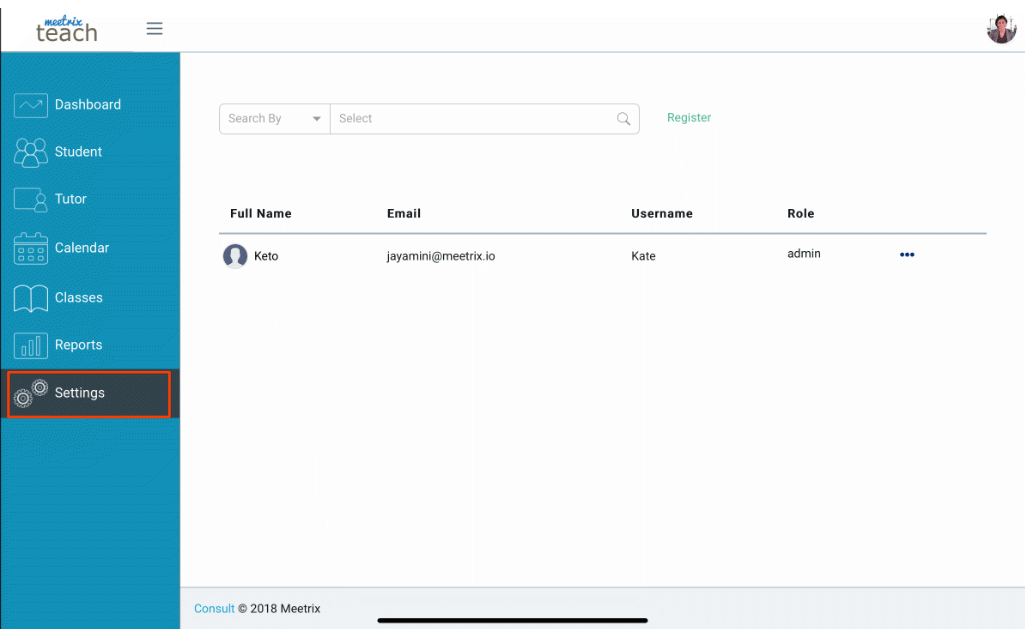 Step 2 : Register Admins
To register an admin, there is a button which says "Register".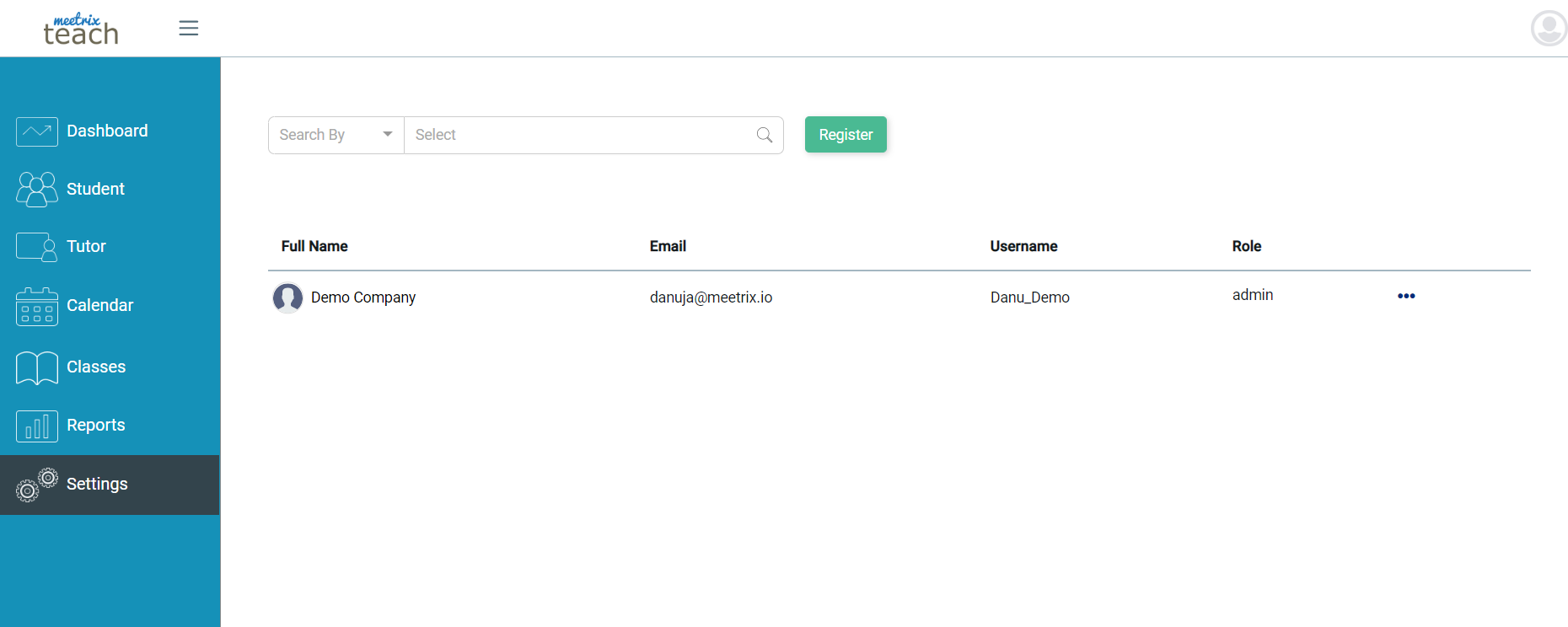 Step 3 : Enter Details
Once you have clicked the button "Register", a pop up screen will appear for you to fill details about the moderator that you want to register.
Step 4 : Verification mail
once you have filled out the details, click Register and the moderator will receive a mail with his/her Username and Password along with the verification link.